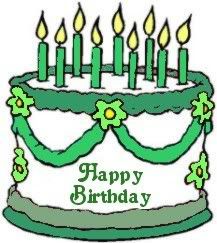 It was 366 days ago (yes 2008 was a leap year, and what a Green Leap year it has been!) that this blog was born.  But as Cityweekend Beijing says in its green issue last week:
To call the green roundup on [The] Green Leap Forward 'blogging' is to ignore the depth and seriousness of Julian's reporting, which borders more on market research and policy analysis.
Over the past 62 blog posts, the first year of this blog has centered a lot on clean tech market news, mixed in with the occasional company profile, review of energy and climate change policy developments, as well as a lot of reflections on various energy conferences that I have attended.  There will certainly be more of that going forward, but most of the discussion thus far has centered around urban energy solutions and talking what was and what is instead of what should be.
But for the upcoming year, GLF will try some new things as well, such as mending the disconnect between people and nature by exploring energy and climate solutions rooted in natural systems; and by challenging the assumptions built into how society functions, assumptions that work at cross-purposes at building a more sustainable civilization.  In other words, GLF will get more ecological and more philosophical.
But that's tomorrow.  Today, I would just like to take the opportunity to thank everyone who has made this GLF project possible–to the late Senator Fulbright for sponsoring the program that sent me to China in the first place, to all the readers  (including fellow green China bloggers) for their support, comments and debates, and  most of all to my family for making me "the eco-blogger that I am" and more so for tolerating the late nights I've been spending with my laptop!
But this is just the beginning! Stay tuned.
Comments (17)
Trackbacks for this post