Haven't done a Green Hops for a long time, so there are lots of developments over the past weeks to catch up on!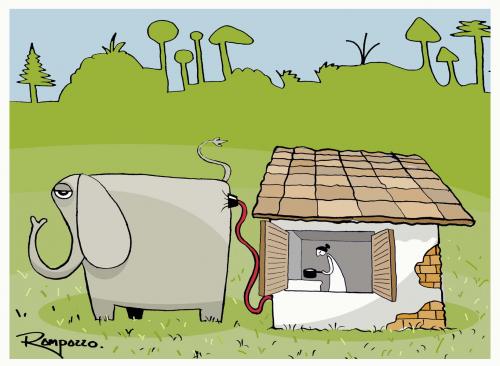 Ten-Year New Energy Development Plan Closed to being Unveiled
State media is reporting that the National Energy Administration has finalized a 10-year new energy development plan that will require a cumulative investment of 5 trillion yuan  ($740 billion) to realize.  The plan, which is a strategy to help China realize its goals to achieve 15 percent of its primary energy mix from non-fossil sources and also to reduce its carbon intensity by 40 to 45 percent by 2020, will be sent to the State Council for approval.
This plan seems to be the long-awaited new energy stimulus plan that GLF blogged about more than a year ago with baited breath, and in fact seems to provide almost double the investment dollars.  I would, however, strongly caution against assuming that this investment estimate will translate to direct funding by the central government.  Most likely, just like the economic stimulus package of 2008, this amount represents a total investment amount that will be provided by a combination of central, provincial and local governments in addition to the private sector (see my presentation at CSIS earlier this year).
That said, the details released so far are still impressive.  Important to note is the comprehensive breadth of sectors that fall under the "new energy" concept-its not just renewables such as wind, solar and biomass, but also energy efficiency, nuclear, smart (and strong) grid, transportation, unconventional natural gas, and more efficient use of fossil fuels.
A notable winner of this plan is natural gas, a hitherto minor energy resource for China (see picture).  The NEA estimates that natural gas will account for 8 percent of China's energy needs by 2015 at 260 billion cubic meters, compared to just 4 percent of a smaller energy supply base today at around 100 bcm.  As the Financial Times blog recognizes, this strategic push for natural gas represents an economic opportunity for foreign firms with the right expertise.
New Energy Car Subsidies
In June, new subsidies for the private purchase of "new energy cars" came into effect ona pilot basis in five cities-Shanghai, Changchun, Shenzhen, Hangzhou and Hefei.  The scheme provides up 3,000 yuan ($440) for fuel-efficient cars below 1.6 liters in engine capacity, and up to 50,000 yuan ($7,400) for plug-in hybrids and 60,000 yuan ($8,900) for pure electric vehicles for private consumers.  This new program is different from the 13-city new energy vehicle subsidy a few years ago which targeted public fleets (this will be expanded to 20 cities).
Beijing was a notable omission from this new 5-city pilot program, and according to my conversations with people who follow this sector more closely, a reflection that there are ca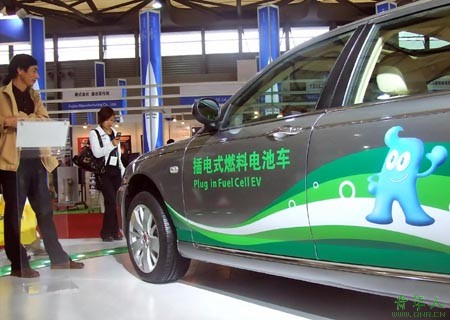 r companies based in the other cities that are closer to commercializing alternative energy cars than in Beijing, despite Beijing being the largest automobile market (this article in Chinese also backs this point up).
A product listing of 71 initial car models approved for the 3,000 yuan subsidy was released a month later.   A critical view of the program charges that the program will actually lead to increased carbon emissions-certainly the case if a life-cycle view of vehicle production, use and end-use is taken into accounts, as it should.
For everything you want to know about subsidy program, click here (if you don't read Chinese, Google Translate can assist).
Dirty Energy Race
China is not just competing with the rest of the world in the clean energy race; apparently its trying to emulate the United States in the dirty energy race as well with a catastrophic oil spill of its own.  In any other time, the oil pipeline explosion in northeastern Dalian province would dominate the headlines (see vivid photographs by National Geographic), except that it is happening in the wake of the BP-Gulf disaster. 
According to government estimates, the burst oil pipe released 1,500 tons (461,790 gallons) of oil into the Yellow Sea, but outside observers think this is a gross underestimate, with some analyzing this to be at least on the scale of Exxon Valdez at about 60,000 to 90,000 tons (18.5 to 27.7 million gallons).  That's still no match for the BP-Gulf gusher, however.
On the same day that the NEA revealed details of its long-term new energy plan, the International Energy Agency said that China has become the world's largest consumer of energy (a few years after becoming the world's largest carbon emitter-indicating the relative carbon-intensive nature of its energy structure).  The Chinese, however, think the IEA have it wrong.   Speaking of carbon emissions, Dutch environmental agency now says that China's per capita emissions are at 6.1 tons, up from the 4.5 to 5 figure that we (or at least I) have been citing in recent years, and almost triple of its 1990 level of 2.2 tons.  Recently, Jiang Kejun of NDRC's #Energy Research Institute has said that China's carbon emissions may peak by 2030, but what is left unspoken but equally important is at what level such peak will be.
Clean Energy Finance
A national feed-in tariff regime for solar photovoltaics is not yet in the offing.  In the latest indication that authorities are not quite ready with the idea of a national feed-in tariff for solar, especially given the woes that Spanish and German regulators are exerienceing with it, the NEA has announced 13 national concession projects, totaling 280 MW, have been opened for bidding.  The likes of partnerships among players like CECEP, Applied Materials and ENN may be candidates to watch as the bidding unfolds. According to the NEA, solar PV power can reach "grid parity" with coal-fired power by 2020 when China's installed PV capacity reaches 20 GW.
It is notable that all 13 projects in the solar concessions are in western interior provinces such as Inner Mongolia, Gansu and Qinghai.  The western interior focus of energy infrastructure projects is consistent with the Go West development strategy to help bridge the wealth gap between coastal provinces and interior provinces.  The NDRC said China will invest more than 100 billion dollars this year in 23 new infrastructure projects, including those in grid, nuclear transportation, in impoverished western regions as part of efforts to boost domestic demand.
When it comes to financing of clean energy projects, China Development Bank (pictured right) is one financial insitition to watch.  In recent weeks, it has been reported that CDB will loan a whopping $24 billion in loans to just five companies-Yingli Solar, Trina Solar, Suntech, Goldwind and Solarfun.  CDB has also been actively investing in overseas energy projects (but not necessarily all green), such as Venezuela.
The central government is allocating 2 billion yuan in 2010 for energy conservation through the energy management contracts by energy service enterprises in  industry, construction and transportation sectors and for public institutions.  The subsidies will be covered by the central government and provincial-level governments at 240 yuan and no less than 60 yuan per ton of standard coal, respectively.
The Ministry of Industry and Information Technology said that the central government will be setting up a 10.6 billion yuan green fund to assist small and medium enterprises, which reportedly account for 50 percent of China's industrial emissions, to cut carbon emissions and energy consumption.
This past week, China Dialogue marked the three-year anniversary of the birth of China's green credit policies (see old GLF post introducing Green Credit as one of the Green Whirlwind policies; and this other GLF post taking stock of the Green Credit policy developments a year and a half ago) with a series of excellent articles, here, here, here and here.
Other Sectors
Water is going to play an increasing role in China's energy future.  Big hydropower, despite its social and environmental costs, is going to continue to be important-NEA's Zhang Guobao remains an ardent advocate.  Offshore wind development is starting to take hold, with the NEA and State Ocean Administration setting interim measures regulating the industry's development earlier this year. Tidal power may also be interesting, as U.S. Verdant Power inks an understanding with state-owned China Environmental Conservation and Environmental Protection Group (CECEP) to develop tidal power in China.
In what could be a game-changing initiative in the global smart grid industry, the State Grid Corp, which controls 88 percent of China's national grid, has released industry standards for smart grid. The new rules identify 22 core criteria covering power generation, intelligent transmission, substations, distribution, utilization and dispatch for the implementation of China's smart grid project. The norms will be incorporated into State Grid's 228 smart grid pilot projects and some of them will be scaled up to global standards by 2020. Unsurprisingly, smart grid will be one of China's key industries for research R&D in its next 5-year plan.  State Grid will invest 250 billion yuan ($37 billion) this year to build a smart grid network in China
China's coal mine safety record, or lack thereof, is well documented by this blog.  In a State Council executive meeting this month, Premier Wen Jiabao called for a "people-oriented" approach to mine safety, saying that mine bosses should be forced to start descending into the shafts themselves to work alongside miners (see also original Chinese People's Daily report).
The NDRC and Ministry of Finance announced an intriguing plan (in Chinese) for 30 "urban mining" (scrap metal recycling) model cities to established in five years.
Energy Price Reform Continues
Based on a circular issued by the State Council in May, it is clear that the reform of water and energy prices are a key component of China's overall economic reform strategy (see point #4 of this circular in Chinese).
As part of a pilot program, a five-percent tax on crude oil and natural gas has been levied in Xinjiang as of June.  This replaces a volume-based tax system and may be a pre-cursor to a nationwide tax regime on oil and gas.  Relatedly, domestically produced onshore natural gas prices were hiked 25 percent to keep pace with rising demand.  Separately, NDRC has urged local governments to cease providing energy intensive industries with preferential electricity rates.  In transportation, domestic and international flights in and from China are experience an increase in fuel levies.
But natural resource price reform is not always that easy as planners are mindful of the need to balance effective resource allocation tool through proper pricing on the one hand, and the need to ward of the threat of inflation on the other.
Transparency and Accountability
As mentioned in a recent post, the central government is getting serious on holding local governments and companies accountable for meeting their share of the national energy intensity targets.  It is important to remember that a rigorous framework for the monitoring and verification of energy consumption and emissions already exists, see, e.g. this extensive circular (in Chinese) by the State Council back in 2007.  But it is clear that the government is stepping on the accountability pedal.
Earlier this year, the State-owned Assets Supervisory and Administration Commission, or SASAC, released interim measures (in Chinese) on energy consumption and emissions monitoring.  SASAC is a special commission under the State Council that is responsible for managing the affairs of central government-level state-owned enterprises.
In order to follow-through on electricity price reforms, the central government is dispatching seven inspection teams nationwide (in Chinese) throughout the provinces to ensure compliance to energy conservation measures such as the discontinuation of subsidized electricity to energy intensive companies, described above.
The center is also relying on naming and shaming mechanisms to get provincial governments to be on their A-game.  It recently released a 2009 progress report assessing the extent to which 31 provincial-level governments have met their respective energy intensity targets.  Most seem to be ahead or on schedule, with Beijing and Tianjin are two governments that have met their five-year plan target a year ahead of schedule.   A couple of provincial-level regions are behind schedule, however, and those governments will be held accountable at the end of the five-year period (i.e. 2010) if they fail to meet their allotted targets, warns the central government announcement.
Finally, the work of the Natural Resources Defense Council and Institute for Public and Environmental Affairs on the issue of environmental transparency must be highlighted.  I'll leave it to my friend Alex Wang at NRDC's Beijing office to describe their efforts to rank Chinese cities on the basis of meeting the transparency requirements of China's relatively new Open Government Information Regulations and Open Environmental Information Measures.
Picture credits:  "Natural Gas" by Marcelo Rampazzo, plug-in fuel cell EV by Asianewsphoto via World Expo, Dalian oil spill cleanup by National Geographic, China Development Bank by From Sandton to Shanghai, power grid by China Hourly, accounting cartoon by Randy Glasbergen via immobilienblasen.
Comments (4)