Haven't done a Green Hops for a long time, so there are lots of developments over the past weeks to catch up on!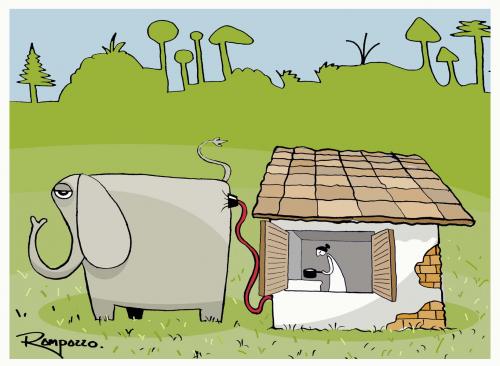 Ten-Year New Energy Development Plan Closed to being Unveiled
State media is reporting that the National Energy Administration has finalized a 10-year new energy development plan that will require a cumulative investment of 5 trillion yuan  ($740 billion) to realize.  The plan, which is a strategy to help China realize its goals to achieve 15 percent of its primary energy mix from non-fossil sources and also to reduce its carbon intensity by 40 to 45 percent by 2020, will be sent to the State Council for approval.
This plan seems to be the long-awaited new energy stimulus plan that GLF blogged about more than a year ago with baited breath, and in fact seems to provide almost double the investment dollars.  I would, however, strongly caution against assuming that this investment estimate will translate to direct funding by the central government.  Most likely, just like the economic stimulus package of 2008, this amount represents a total investment amount that will be provided by a combination of central, provincial and local governments in addition to the private sector (see my presentation at CSIS earlier this year).
That said, the details released so far are still impressive.  Important to note is the comprehensive breadth of sectors that fall under the "new energy" concept-its not just renewables such as wind, solar and biomass, but also energy efficiency, nuclear, smart (and strong) grid, transportation, unconventional natural gas, and more efficient use of fossil fuels.
A notable winner of this plan is natural gas, a hitherto minor energy resource for China (see picture).  The NEA estimates that natural gas will account for 8 percent of China's energy needs by 2015 at 260 billion cubic meters, compared to just 4 percent of a smaller energy supply base today at around 100 bcm.  As the Financial Times blog recognizes, this strategic push for natural gas represents an economic opportunity for foreign firms with the right expertise.
New Energy Car Subsidies
In June, new subsidies for the private purchase of "new energy cars" came into effect ona pilot basis in five cities-Shanghai, Changchun, Shenzhen, Hangzhou and Hefei.  The scheme provides up 3,000 yuan ($440) for fuel-efficient cars below 1.6 liters in engine capacity, and up to 50,000 yuan ($7,400) for plug-in hybrids and 60,000 yuan ($8,900) for pure electric vehicles for private consumers.  This new program is different from the 13-city new energy vehicle subsidy a few years ago which targeted public fleets (this will be expanded to 20 cities).
Beijing was a notable omission from this new 5-city pilot program, and according to my conversations Read the full story
Update: Dec 27, 2009: The beauty of being learning creatures is that with new information and knowledge I can refine and revise my assessment.  New issue #8 is introduced below, breaks the tie, and tips the outcome of the negotiations in favor of China.
There's been a bit of bickering between the Brits and Beijing (how's that for alliteration!)  following the finalization of the Copenhagen Accord and conclusion of COP15.  I'm not interested in discussing that today.  Instead, I'm more interested in how the details of the accord measures up to China negotiating stance going into COP15 and as they evolved as the proceedings unfolded.  In other words, how did China fare?
No, I was not in the negotiating room, nor do I have any inside track to the minds of the Chinese government, but I have been following the public documents and statements pretty closely.  We've discussed some of the details of the Copenhagen Accord in my previous post "Good Cop, Bad Cop."  As a reference of China's negotiating stance, I use a collection of three posts: "Green Hops: BASIC Instinct…"; "Copenhagen Kickoff" and "China in Copenhagen Day 4: Back to BASICS!".   Additionally, a comprehensive set of positions articulated by Premier Wen Jiabao on December 17, the penultimate day of teh summit, serve as a useful marker of where China stood going into the final 36 hours of negotiations (see summary in People's Daily, Chinese only, rough Google translation here).  All quoted Chinese text below comes from this set of articulated positions which I will attribute to Premier Wen himself.  Premier Wen's speech on the morning of December 18 is also instructive.
Let's take the issues in rough order as they appear in the text of the Copenhagen Accord, and just for fun, I will keep a score card, allocating points between China and the rest of the world, awarding a point for a "win" and a half point for a "draw'.  I want to acknowledge at the outset that this assessment is made based on a limited number of public sources and may be prone to a bit of guess work, so I welcome hearing from those who might have different or additional perspectives in the comments section below.
1.  Fate of the AWG-LTC.  In the preamble of the Accord, the ongoing work of both the Ad hoc working group on Long-term Cooperative Action (AWG-LCA), and the Ad hoc working group on Further Commitments of Annex I Parties under the Kyoto Protocol (AWG-KP) are recognized.  In the BASIC text previously dicussed, China (and the other BASIC countries of Brazil, South Africa and India) sought to see an end to conclusion of AWG-LCA by mid-2010 so as to protect the integrity of the Kyoto Protocol.  We know by now why China is so clingy to the Kyoto Protocol – its very architecture, i.e. categorizing the world in terms of Annex I and non-Annex I countries, embodies the "common but differentiated responsibilities" (CBDR) principle that it is intent on preserving.  At the end of the day, it is hard to think that China seriously believed it could get its way in plotting a quick end to the AWG-LTC.  The United States has made crystal clear that it will not sign on to the Kyoto Protocol, thus necessitating the survival of the AWG-LTC.   The AWG-LTC will be the pathway to reframe the worlds countries in terms of major emitters vs. rest of the world,  or take a more differentiated approach to CBDR as I've argued for before (see previous post "Thinking Out of the Climate Box: Re-Examining Monolithic Approaches to the "Common But Differentiated Responsibilities" Impasse"), against China's wishes.  World 1 China 0.
2. 2 degrees Celsius (and 1.5 too). The inclusion of the goal to limit global temperature rise to 2 degrees Celsius above pre-industrial levels is seen as a win by the international community.  It marks the first time the UNFCCC has adopted this shared goal, and builds on prior political commitments this year at the G8, Major Economies Forum and G20 to this very target.  On the other hand, Read the full story