Haven't done a Green Hops for a long time, so there are lots of developments over the past weeks to catch up on!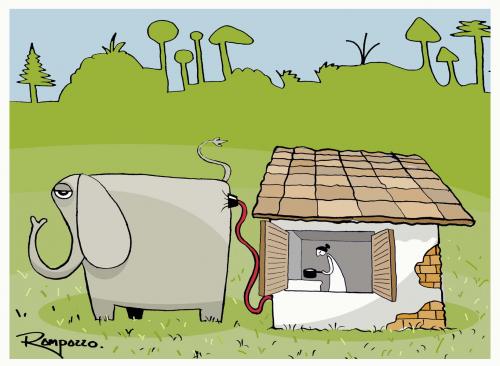 Ten-Year New Energy Development Plan Closed to being Unveiled
State media is reporting that the National Energy Administration has finalized a 10-year new energy development plan that will require a cumulative investment of 5 trillion yuan  ($740 billion) to realize.  The plan, which is a strategy to help China realize its goals to achieve 15 percent of its primary energy mix from non-fossil sources and also to reduce its carbon intensity by 40 to 45 percent by 2020, will be sent to the State Council for approval.
This plan seems to be the long-awaited new energy stimulus plan that GLF blogged about more than a year ago with baited breath, and in fact seems to provide almost double the investment dollars.  I would, however, strongly caution against assuming that this investment estimate will translate to direct funding by the central government.  Most likely, just like the economic stimulus package of 2008, this amount represents a total investment amount that will be provided by a combination of central, provincial and local governments in addition to the private sector (see my presentation at CSIS earlier this year).
That said, the details released so far are still impressive.  Important to note is the comprehensive breadth of sectors that fall under the "new energy" concept-its not just renewables such as wind, solar and biomass, but also energy efficiency, nuclear, smart (and strong) grid, transportation, unconventional natural gas, and more efficient use of fossil fuels.
A notable winner of this plan is natural gas, a hitherto minor energy resource for China (see picture).  The NEA estimates that natural gas will account for 8 percent of China's energy needs by 2015 at 260 billion cubic meters, compared to just 4 percent of a smaller energy supply base today at around 100 bcm.  As the Financial Times blog recognizes, this strategic push for natural gas represents an economic opportunity for foreign firms with the right expertise.
New Energy Car Subsidies
In June, new subsidies for the private purchase of "new energy cars" came into effect ona pilot basis in five cities-Shanghai, Changchun, Shenzhen, Hangzhou and Hefei.  The scheme provides up 3,000 yuan ($440) for fuel-efficient cars below 1.6 liters in engine capacity, and up to 50,000 yuan ($7,400) for plug-in hybrids and 60,000 yuan ($8,900) for pure electric vehicles for private consumers.  This new program is different from the 13-city new energy vehicle subsidy a few years ago which targeted public fleets (this will be expanded to 20 cities).
Beijing was a notable omission from this new 5-city pilot program, and according to my conversations Read the full story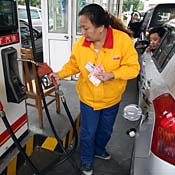 China will raise the prices of gasoline and diesel prices at the pump by 17 to 18% and aviation kerosene by 25% starting today (June 20), and of electricity by some 4.7% starting July 1, according to the website (Chinese only) of the National Reform and Development Commission (NDRC). See also the news report by Xinhua.
These dramatic announcements coincide with the week-long high level fourth US-China Strategic Economic Dialogue (SER) in Anapolis, Maryland, USA, perhaps partially as a symbol of goodwill on China's part. (Incidentally, the announcements also coincide with China's annual publicity week for energy conservation.) The parties also committed to negotiate a 10 year cooperation agreement on energy and the environment. China Environmental Law reviews the basic framework of the agreement.
Pump and electricity prices in China are set by the government. These prices have been criticized as being artificially low, subsidizing China's growing appetite for energy, and have been blamed (perhaps a little unfairly) for fueling the hike in world energy prices. Other than an 11% in crease in prices at the pump in November of last year, the government have been largely reluctant to raise prices for fear that it may exacerbate inflationary woes and hit the pockets of the poor.
On the other hand, we have already received indication from government policy statements and the draft Energy Law that some form of energy price liberalization can be expected. Though Beijing has stopped short of saying that it would allow energy prices to be completely subject to supply and demand, it will take such market prices into to account in setting its prices. The announcements come two days after China Environmental Law ran an excellent review of a recent and prescient Caijing article lamenting the missed opportunities in electricity price reform. Recently, I have also discussed to the need for energy price reforms.
So the NDRC has responded. It is not a complete liberalization of energy prices, but it is a better than expected start, i.e. a green leap forward.

Surging Crude Oil Prices
The recent precipitous run-up of oil prices from US$100 to nearly US$140 per barrel since February and the continued massive losses incurred by state oil refiners, especially Sinopec, which has to purchase crude oil on the open market at market prices but can only sell refined gasoline in the China market at fixed, low prices, is perceived as a major impetus to NDRC's price hike move.
The NDRC has assured the public that the fares for railway passenger transport, urban public transport, rural road passenger transport and taxis will not be affected. These safeguards are to be commended as it sends a policy signal that public mass transit (okay so taxis don't count) are energy saving transportation modes to be encouraged. The NDRC also made clear that liquefied petroleum gas, natural gas prices would not be affected.
Coal Power Also Getting More Expensive
On the electricity side, a Q&A (in Chinese only) on the NDRC website reveals that part of the rationale of electricity price increases is the reflection of the increased adoption of renewable energy power by the grid, and the need to cover the higher costs of such energy sources. If that is indeed true, I am encouraged. I have previously argued that central to the policy adopting feed-in tariffs, which is considered the most successful renewable energy policy as proven by its track record in Europe, is the sharing of the higher costs of renewable energy power across all users of power. This cited rationale for the electricity price hike send the message that the government is indeed willing to push the sharing of the cost burdens of renewable energy, true to the black letter law of the Renewable Energy Law of 2006, and gives me optimism that we shall one day see feed-in tariff policies in China.
The other stated reasons for the electricity price hike are the to rising costs of the country's power plants, including rising coal prices (the NDRC also announced that it will cap coal prices starting at the end of this year, leading some analysts to forecast increased Chinese coal exports), increased costs on desulphuration facilities and investment in grid upgrading. The cynic in me believes these direct pressures on the coal power industry is a more likely reason for the electricity price hike (coupled with the coal price caps) than the desire to promote renewable energy. Still, I am not complaining.
To mitigate inflationary concerns, the electricity price hikes are also subject to significant exceptions. Urban and rural residents and sectors of farming and fertilizer production, as well as the quake-hit provinces of Sichuan, Shaanxi and Gansu, will be exempt from the electricity price rise. Thus, the hoped for behavioral changes really target commercial and industrial enterprises rather than individual consumers. Nevertheless, consumers may still feel the pinch to the extent that businesses are able to pass the increased energy costs of producing/providing their products/services to consumers.
Inflation Concerns and Opportunity for Productivity Gains
However, one observer believes that rather than hurting the pockets of cosumers, higher energy prices offer an opportunity for industry to boost productivity. Says Robert Bohlm, an investment banker, in a China Daily op-ed:
Will high oil prices cause China's economic growth to slow? … Not unless the high oil prices are inflationary, in other words, not unless they increase too fast the demand for money whose supply is controlled by the central bank and is reflected in how low interest rates are. But China is capable of further massive improvements in efficiency (think of the huge potential for eventual large-scale industrial farming) that can more than make up for the impact of any price increase on inflation..Accordingly, companies have two ways to face cost increases—raise prices to customers (and risk inflation) or increase efficiency and productivity.

The more companies can pass through cost increases by raising prices, the greater the risk of inflation. The more companies can offset cost increases by increasing the amount of output per unit of higher-cost input, the less likely inflation is…China has huge still-untapped productivity improvement potential far more basic than the benefits of the Internet economy. These should enable China to experience non-inflationary domestic price increases, while rising income from the growing economy enables consumers to pay higher prices and still consume and save more.
My question is–can't we have our cake and eat it too? Can't we increase productivity and energy efficiency, while also consuming less?
UPDATE 7/2:  Daniel Ikeman of the Cato Institute says these price hikes are simply not enough in The Far Eastern Economic Review.